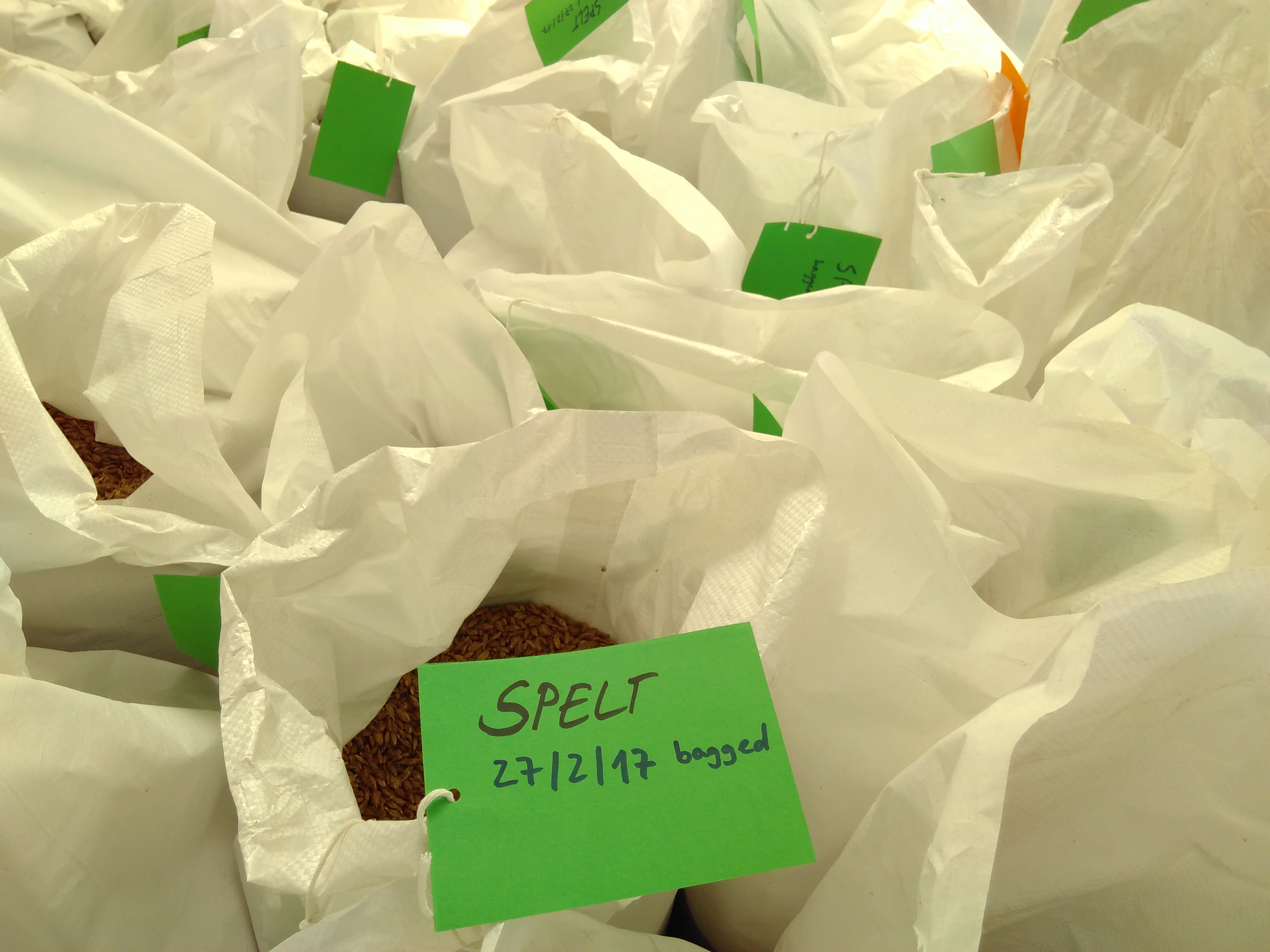 Podcast: How 'Grown in Totnes' are reimagining the local food economy
Writing in 1915 in 'On Growth and Form', (an exquisite jewel of a book in case you've not seen it), D'Arcy Wentworth Thompson wrote, "everywhere Nature works true to scale, and everything has its proper size accordingly.  Men and trees, birds and fishes, stars and star-systems, have their appropriate dimensions, and their more or less narrow range of absolute magnitudes". While the direction of travel over the past decades has been towards what Dr Seuss called "biggering and biggering", last Saturday I had a delicious taste of what the move in the opposite direction looks, and tastes like.
The shift towards monoculture driven by economic globalisation has been a relentless and unyielding process. It is a direction of travel in which the small scale, diversity and community are all seen as disposable. The move towards the world's wealth being in the hands of fewer and fewer people in a world increasingly purged of diversity has required strong legislation, powerful marketing, and ruthless undermining of smaller players.
But what I find fascinating is what this process looks like when reversed. I take great heart from the thought that, in the same way that bare ground will inevitably revert to complex, diverse, beautiful forest if allowed to, the move towards diversity is the natural order of things.  It has its own momentum. New niches open up. Possibilities abound. And it's already happening. You can see it in the craft beer movement, which is creating opportunities for local hop production, new micro-maltings, collaborations with bakers, winemakers and others, for all manner of local production.
On Saturday, I went to the official opening of the new premises of Grown in Totnes, a new social enterprise that has emerged out of Transition Town Totnes. Grown in Totnes seeks to put back in place the infrastructure that will enable the town to process locally grown oats, cereals and pulses. Made possible by a crowdfunder that raised £26,500 from local people, the team were keen to show off their new machinery, and to update the community on progress.
Situated on the Industrial Estate in Totnes, next door to kindred spirits The Kitchen Table (caterers who specialise in using local ingredients), the Grown in Totnes unit features some impressive bits of kit, what Emily, one of the team, calls "a physical manifestation of a dream on the back of an envelope". There's a polisher, a dehuller, a mill to name just three. And sacks of different grains from different local farms. And peas, laid out to dry.
I joined the throng down at the event, and spoke to Holly and Emily from Grown in Totnes, as well as to John Letts, an expert on localised grain production who has supported the project, to find out more:
I left with a sense of what it feels like when a local economy starts to weave itself back together again. As John told me:
"Now that we have a better market from the artisan baking world, and microbrewing, all this becomes viable again. If we can make local cereal production viable, we can feed our towns much better than we have. It's about decentralizing and regenerating the local economy".
I wonder if there's a pattern, a sequence, to reversing the direction towards monoculture. First it's the brewers and the bakers, who change the story around food, around place. That creates niches, openings for entrepreneurial folks who step in to fill the demand for unusual ingredients. Who set up using crowdfunders, building membership bases, community investor networks. The story of the place starts to change, with people visiting as 'food tourists', seeking out those distinctive local flavours that globalization sees as being entirely disposable.
By taking such an approach as the foundation of their local economic strategy, the French village of Ungersheim, a story told in the French film 'What are we waiting for?', created 100 jobs, cut 600 tonnes of CO2 while spending less public money. This is the model of economic development for any economy that is serious about encouraging entrepreneurship, addressing public health issues, the 'epidemic of loneliness', climate change, and everything else.
As James Friend puts it, in a great article 'Local grain economies and enlightened bread making':
"150 years ago every community would have had a local mill, and it would have been normal to have local bakers and brewers who would now be considered artisans. It is interesting to see how change can be driven by conscious millers, who usually serve the bakers specific requirements for flour. It seems that if consumers are demanding quality local bread, then the baker, miller and grower will provide, and local grain economies can flourish".
Sometimes all this can feel rather abstract, something you just find in books. But on Saturday, there it was. In an unassuming industrial estate unit, a key piece of the local food economy just arrived. And for me this is very much about imagination, about what we see as being possible.
As Emily told me, "now we have a grain processing unit in our town, and that's because some people decided it was a good idea, other people agreed it was a good idea, and now it's here. If you can do that with grain, then what else that we're not happy with can we do that with?" What indeed.