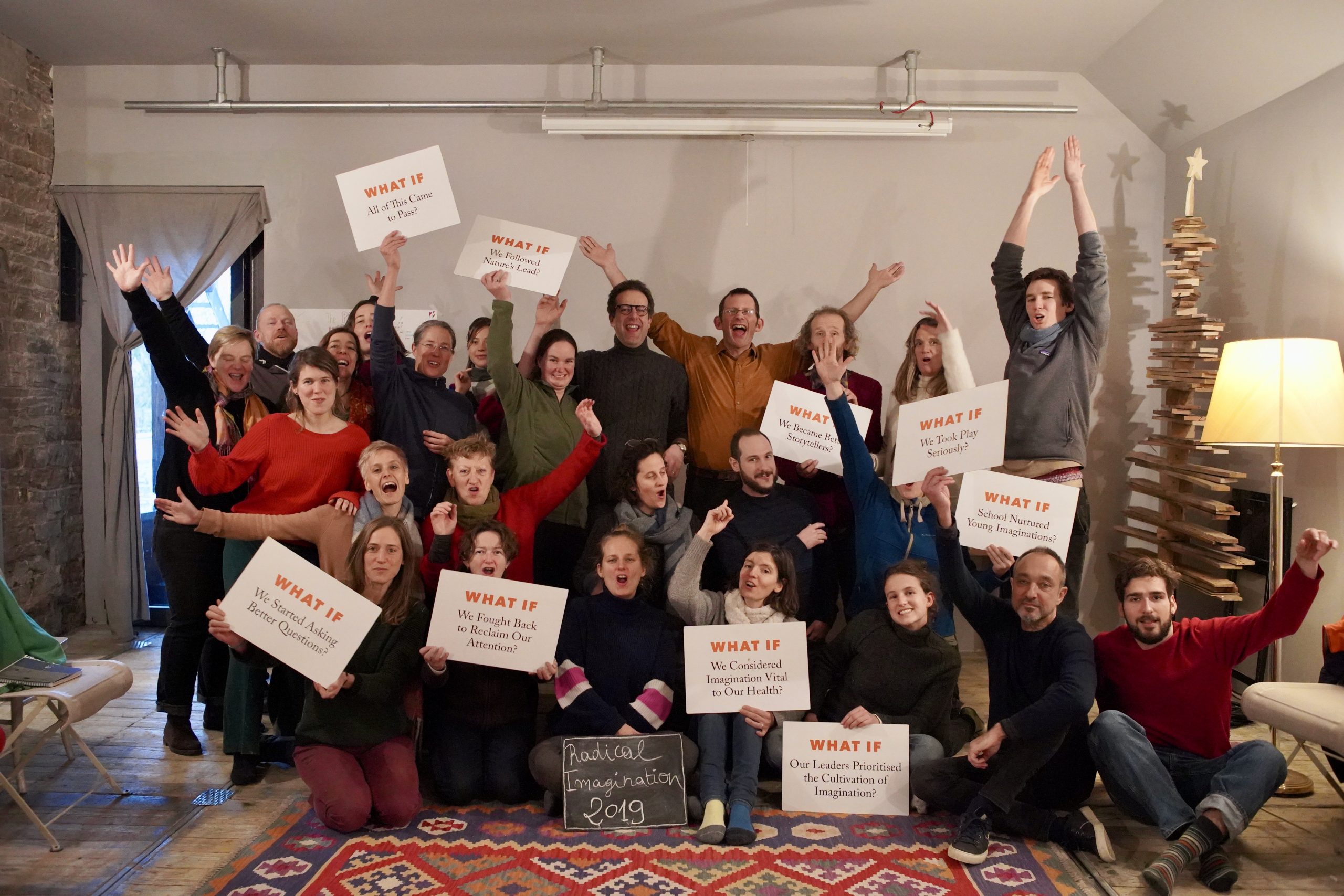 The first 'From What Is to What If' course: in pictures
Just before Christmas, I spent three days at Froidfontaine Farm, about an hour away from Brussels teaching, for the first time, a course based on my book 'From What is to What If'. The course was organised by Schumacher Sprouts, a group of fantastic young people who are all former students of Schumacher College who are working to create a Belgian version. Froidfontaine Farm is a beautiful old farmstead being revitalised through becoming a centre for small enterprises, sustainable agriculture, tourism and education (their stated aim is to create "a farm full of life").
The 20 course participants came from across Belgium, and one from France, a delightful bunch. We spent 3 days playing together, outside in the woods, making silly things out of potatoes, going deep into the contents of the book, looking in detail at trees through toilet rolls, time travelling, growing imaginary long white beards, making a 'What If carwash', exercising our imagination muscle. In the evenings we made linocuts, sang, drank beer and hung out. It was rather delightful and lovely, and the perfect balm to the UK election results that came through the previous night.
I could write a long blog about what we did on the course, each exercise we did and so on, but I am aware that it is just possible that you might just actually do the course some time, so I don't want to spoil the surprise of what we did and how it worked. Hopefully it will run in 2020 somewhere near you. So here, instead, is a selection of photos from the course and from our time together.  At the end of the course, one person said that the course had felt to her  like "3 days of Christmas eve". That's a good review…  My thanks to the Sprouts, the Froidfontaine team, Pierre, and to everyone who came on the course.