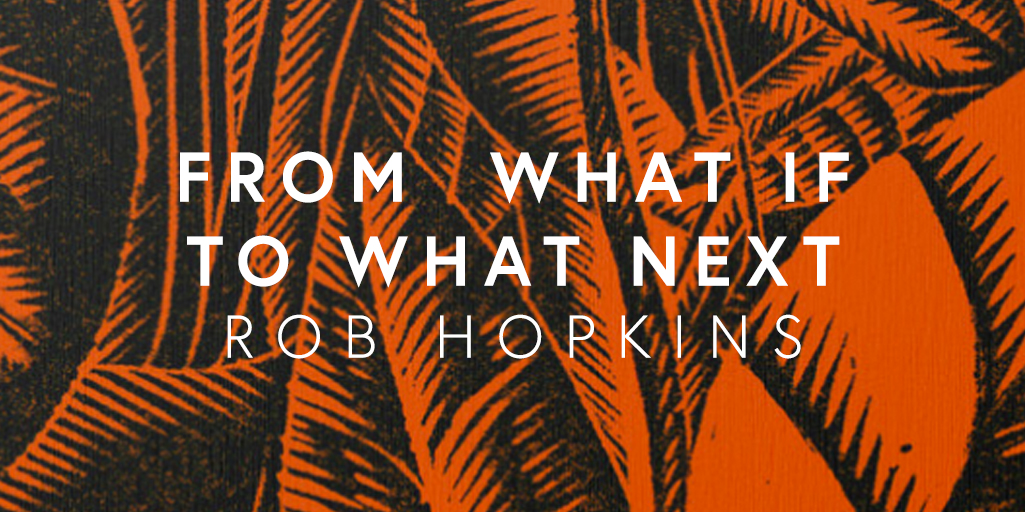 Introducing my new Patreon podcast series…
If there was ever a time for fresh thinking, for being bold, for being visionary and imaginative – for reimagining everything – this it is. Now is the time to get together and reshape the world. In a couple of weeks, I will be starting a brand new podcast called 'From What If to What Next'. It will be based on 'What If' questions sent in by you, the listener – and my challenge will be to collect together the best people to explore, debate and develop the ideas you provide. Together we will look at how to make that leap – From What If to What Next. I would love you to subscribe and be part of making it happen.
And once we have created this new podcast series, it will inspire the writing the follow-up book to 'From What is to What If', with the same title as the podcast – From What if to What Next.
The first episode will ask "What if birdsong drowned out traffic?" and I will be joined by Mercury Prize winning singer Sam Lee, who once got recordings of birdsong to number 18 in the charts, and Mya-Rose Craig, also known as Birdgirl, the British Bangladeshi ornithologist and campaigner for equal rights, the youngest person ever to receive an honorary doctorate from a British University. It will be a beautiful, and inspiring start to this new podcast adventure. Where it goes from there? Well, that's up to you…
What you'll get when you subscribe
For just £3 a month, you will get access to 2 podcasts a full 2 weeks before everyone else, as well as access to an exclusive subscriber-only podcast called 'The Ministry of Imagination'. You will also get access to subscribers-only online events and videos, plus a mention in the new book when it arrives. Plus other delightful things that you and I haven't thought of yet. You will also get exclusive access to occasional framed prints by the author, i.e. me.
So this is my invitation to you. If you've enjoyed this blog, enjoyed accompanying me, via this blog, on the creation of the book 'From What is to What If', then please click on the link below to subscribe and support the creation of this new audio and book endeavour. Thanks so much.