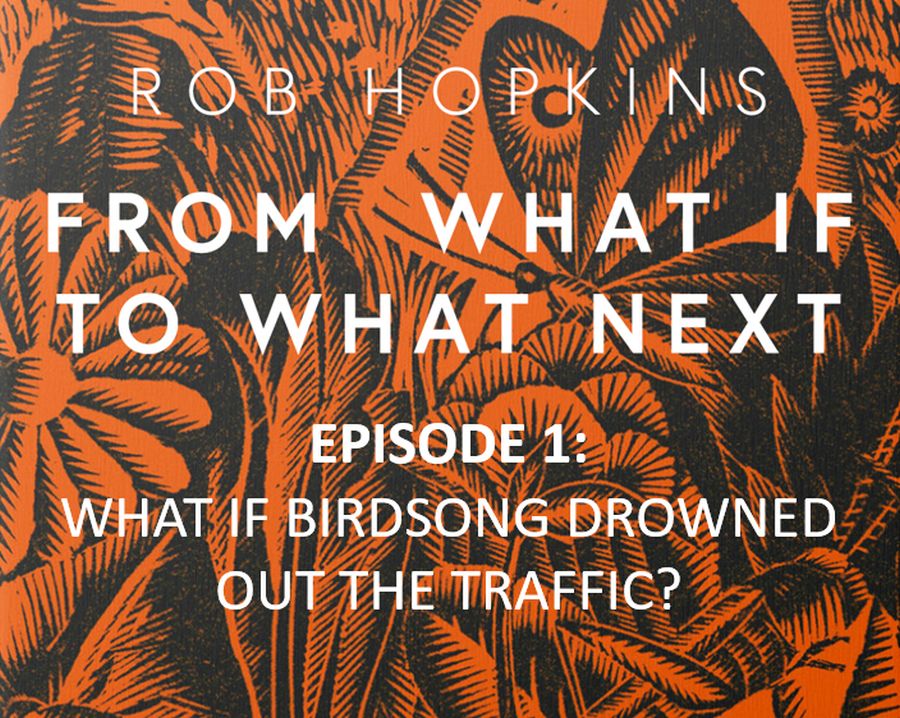 'From What If to What Next': Episode One
I recently started a new subscriber-based podcast called 'From What If to What Next'. Previously, on this blog, the more than 100 interviews that shaped 'From What Is to What If' were offered here free of charge. This time, I am inviting people who love this work, and who love what I do, to subscribe and support it. This podcast, Episode One: What if birdsong drowned out the traffic?, was available to subscribers two weeks ago. They also get an extra podcast called 'The Ministry of Imagination', plus other occasional extra treats. All for just £3 a month.
In this first episode, we meet singer, curator, event creator and lover of birdsong Sam Lee, speaking to us direct from a birdsong-filled forest, and Mya-Rose Craig, also known as 'Birdgirl', who is doing amazing work promoting birdwatching among young people and promoting BME engagement with the natural world. Today, as I post this here, subscribers are already receiving Episode Two, 'What if a Universal Basic Income sparked a revival of the imagination?'  You can subscribe here.  I hope you love this podcast, and do let me know what you think. Thanks.