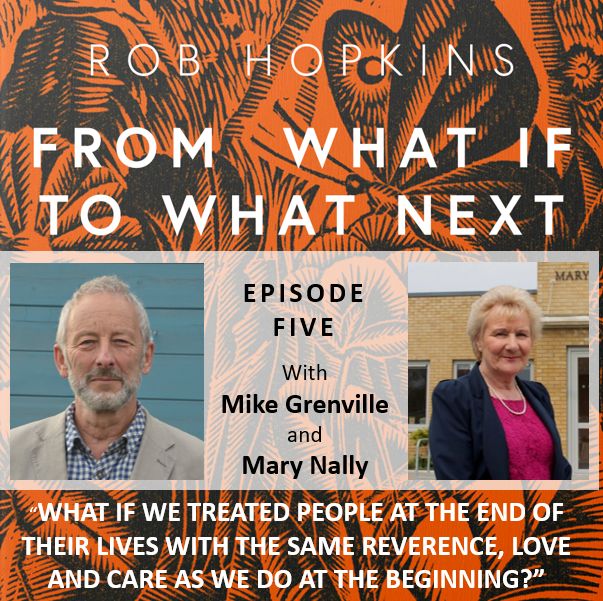 From What If to What Next: Episode Five.
This fifth episode of 'From What If to What Next' has the longest title of any of our shows thus far! It was sent in by subscriber Chris Wells.  If you like this podcast and would like to support it, and receive them 2 weeks before they are posted here, and get the special bonus podcast 'The Ministry of Imagination', and other goodies too, you can subscribe here for just £3 a month.
As we start, hopefully, to emerge from the COVID-19 pandemic, which has disproportionately affected older people, many people have experienced an end to their lives that was lonely and traumatic. How different would the world feel if its priorities had changed to being one where the end of life was treated with the same love and reverence as birth?
My two guests for this episode are Mike Grenville and Mary Nally. Mike is a dying doula and independent funeral Celebrant. He runs workshops on 'death and dying' including Dying To Talk sessions.  He has had a long involvement in the Transition movement and he lives in Frome. Mary lives in Summerhill in County Meath, Ireland. She has background in nursing, and founded an amazing organisation called Third Age ("where the third age of life is valued and celebrated"), which she will tell you about in the podcast. She is an Ashoka fellow.
I hope you really love this episode. Do let me know what you think in the comments section below.