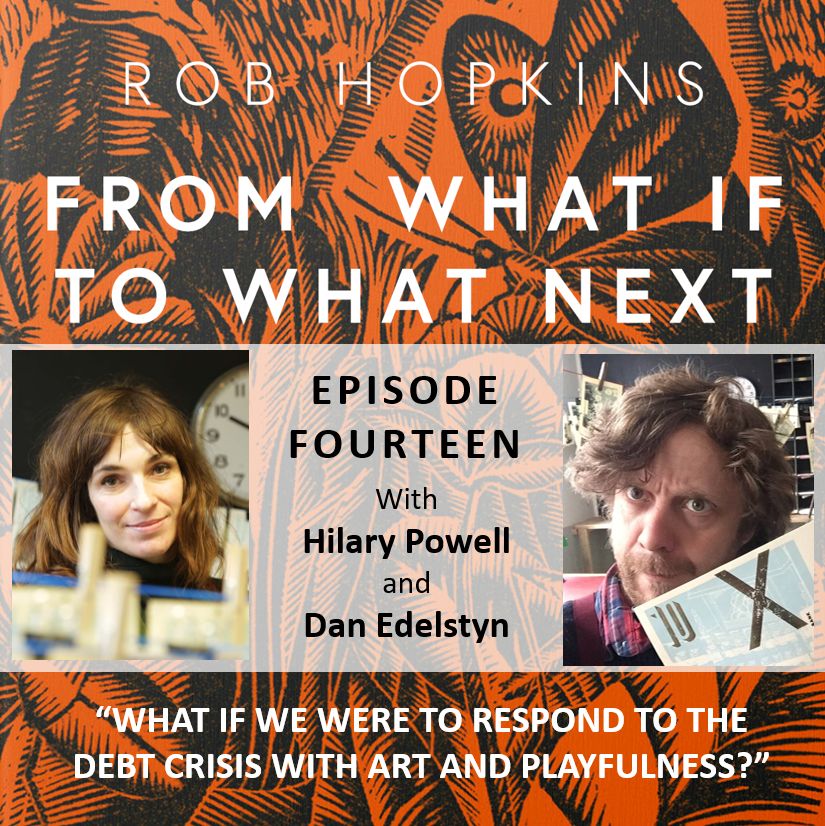 From What If to What Next: Episode 14
One of the things I love most on my 'From What If to What Next' podcast is stories of people bringing imagination to their activism, of impactful, thought-provoking projects that engage our imagination and our playfulness. One of the very best examples of this that we've ever seen is The Bank Job in Walthamstow, London, the work of printmaker Hilary Powell and filmmaker Dan Edelstyn, once described as "an act of generosity rare in the art world".
Following the release of the great new book 'The Bank Job' (published by Chelsea Green Publishing) and their impending new film about the project, we were thrilled to invite Dan and Hilary onto the podcast. The Bank Job eradicated £1.2 million of payday lending debt in their community and so much more besides. I already interviewed Hilary and Dan once before when researching 'From What Is to What If', you can find that interview here. It feels like something we will now do on a regular basis!
As ever, thanks to Ben Addicott for theme music and production, and do let us know what you think of this episode.