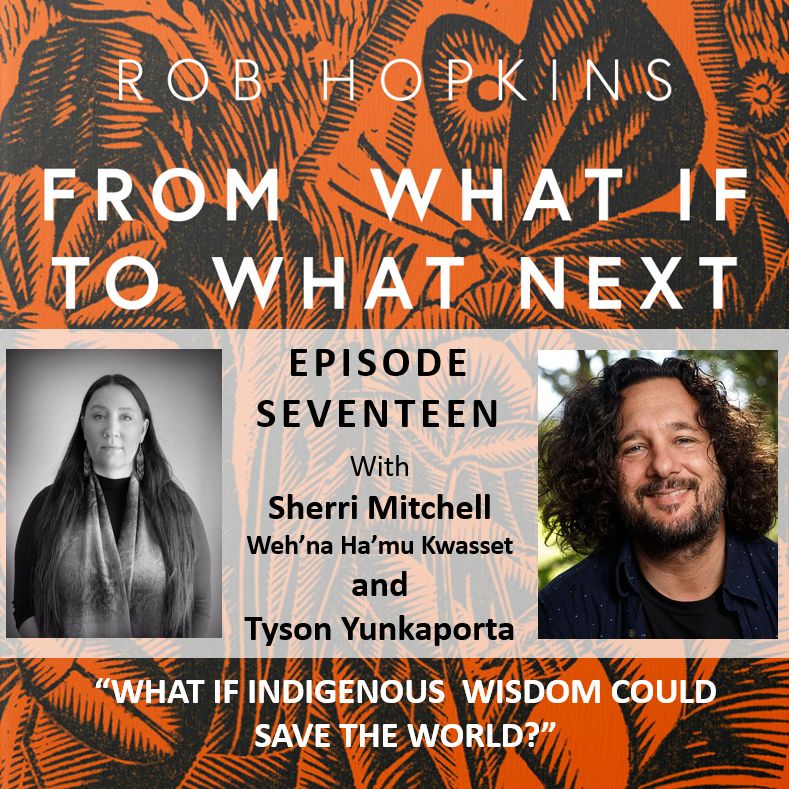 From What If to What Next: Episode 17
Of all the 17 episodes of this podcast so far, this is the one that I had to go off somewhere quiet afterwards for a while to digest. It is a very powerful and fascinating discussion. My two guests are extraordinary, and I feel so blessed that they could make the time to join me in this wonderful What If exploration. If you enjoy it, please do consider subscribing and supporting me to make more episodes like this.
Sherri Mitchell (Weh'na Ha'mu' Kwasset (She Who Brings the Light)) is an attorney, an activist, an advisor, a speaker and so so so much more, including author of 'Sacred Instructions: indigenous wisdom for living spirit-based change'. She was born and raised on the Penobscot Indian Reservation.
Tyson Yunkaporta is an academic, an arts critic, and a researcher who belongs to the Apalech Clan in far north Queensland. He carves traditional tools and weapons and also works as a senior lecturer in Indigenous Knowledges at Deakin University in Melbourne. His recent book, Sand Talk: how indigenous thinking can save the world, is deeply wonderful and I am very much enjoying it right now.
Our discussion focused around the question 'what if indigenous wisdom could save the world?', and I hope it blows your mind as much as it did mine. I would recommend taking some time after you've listened to it to go for a walk and digest it. It worked for me.