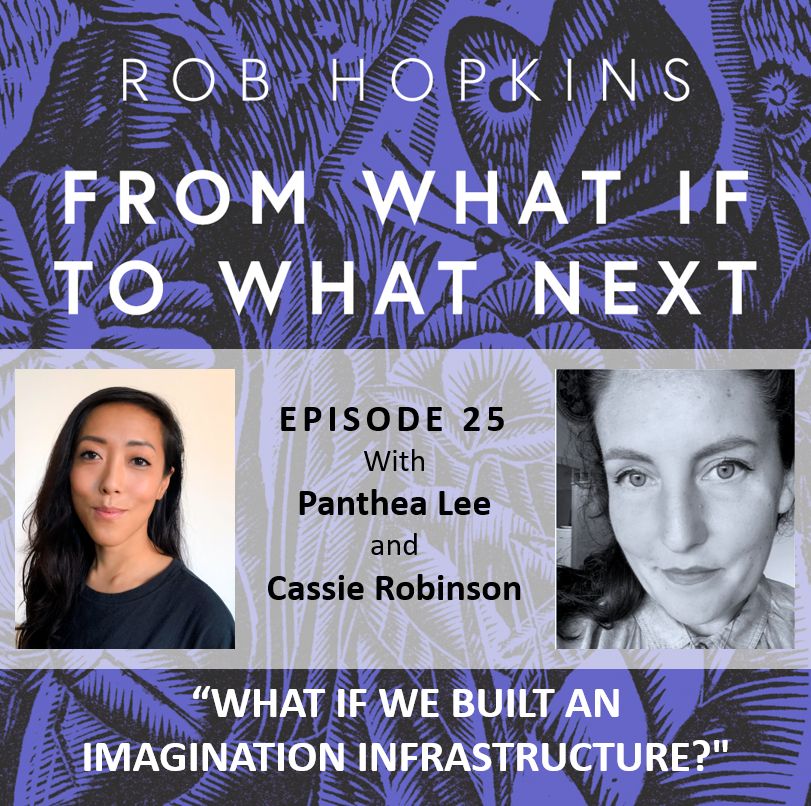 From What If to What Next: Episode 25
Let's imagine, and this takes quite a leap in Britain in 2021 I'll grant you, but stay with me, that we had a government who recognised that we are living through a time of imaginative contraction alongside a climate and ecological emergency, a social justice emergency and so much more. Let's imagine that they were able to recognise this as the crisis it is, that allowing a population's imagination to contract is profoundly dangerous.
And let us also imagine that they decided that they needed to put in place an infrastructure of policy, resourcing, approaches, economics, and so on, that created the best possible conditions for the imagination to flourish. What might that look like? How would it be to live in a world where that infrastructure was in place?
Panthea Lee is a strategist, curator, organizer, and facilitator working for structural justice and collective liberation, and Cassie Robinson. Cassie is Deputy Director of Funding Strategy at The National Lottery Community Fund where she's responsible for Innovation, Policy and Practice, and oversees the Climate Action Fund, the Digital Fund and the Emerging Futures Fund amongst others (these are very shortened versions of their amazing bios, click the links in their names for more).
I hope you love this! Do let me know what you think.