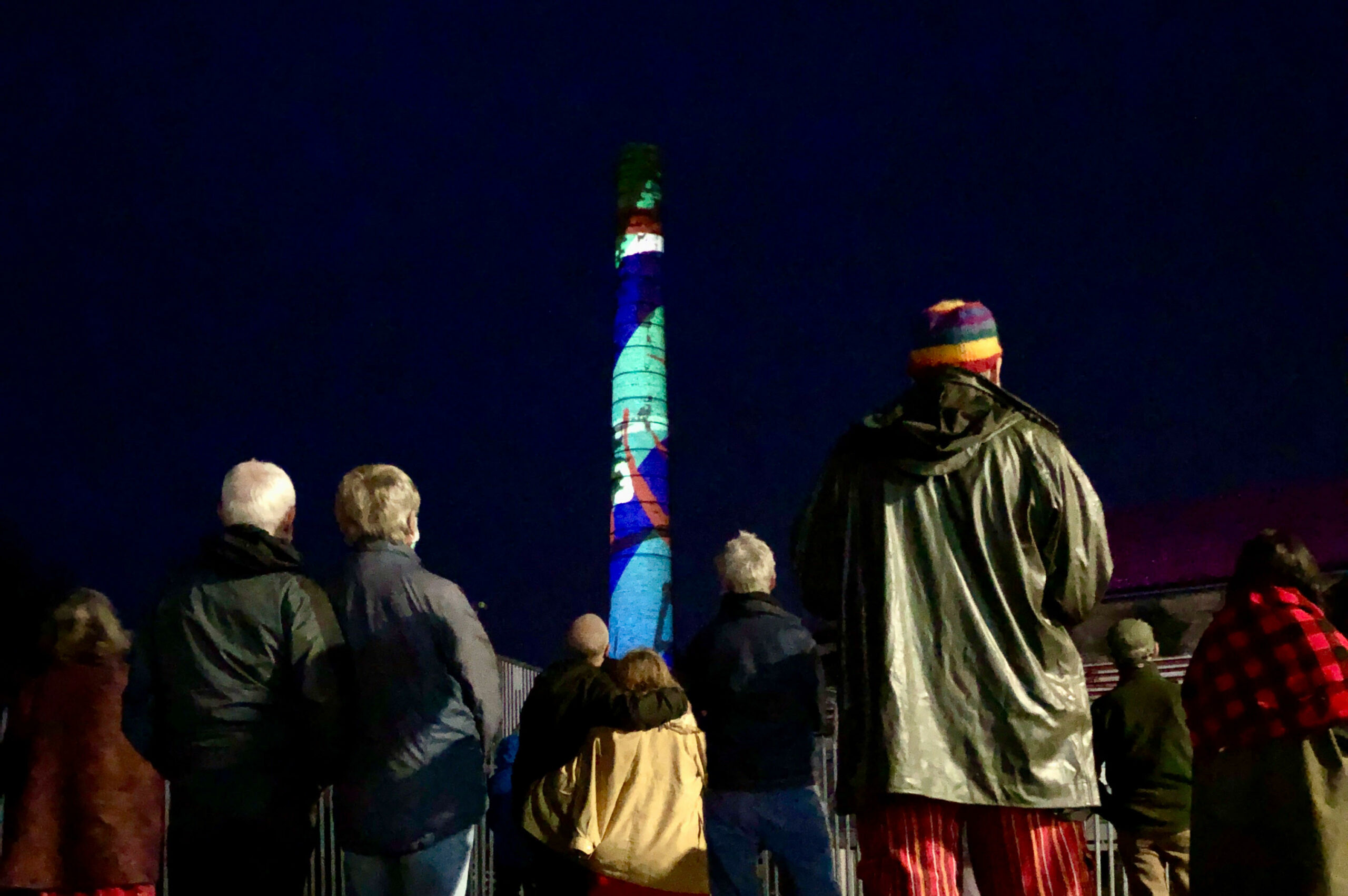 Brian Eno, an act of public artivism, and how you might help.
I thought you might enjoy this. Just over a week ago, as part of the brilliant
Atmos for Totnes
campaign, in support of the
Atmos Totnes
project, the legendary Brian Eno worked with the campaign to create an incredible lightshow onto the buildings that the UK's most ambitious community-led development project has been locked out of you can read more about why we're campaigning here).
You can see the video that was shown on the night, which appears in this film,
here
. If you look closely you'll see me in a couple of places too.
It was a beautiful, moving and very inspiring taste of bringing art and imagination to campaigning. I hope you enjoy it. If you get to the end and think "what a great campaign – what could I do to help?" – something you could do right now, for which we'd be very grateful, would be to tweet the following, as is, or personalised a bit! Thanks so much: