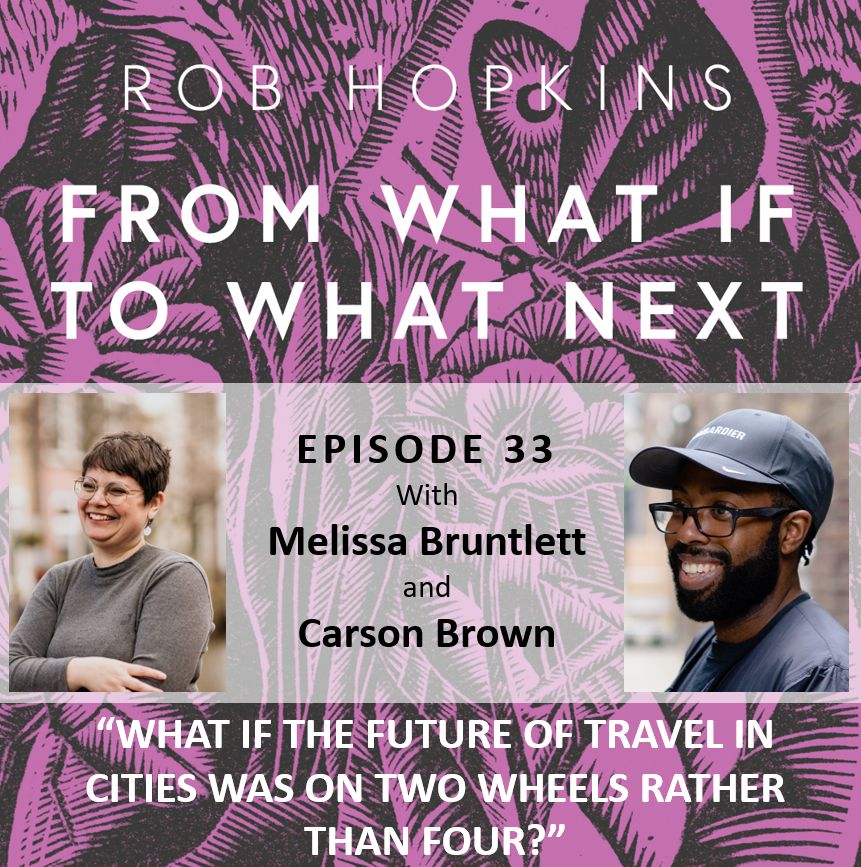 From What If to What Next: Episode Thirty Three
Here is the perfect accompaniment to the long summer days. Or the deluge. Or perhaps a bit of both. Today we are talking about travel. As many cities begin to actively take steps away from the dominance of cars, we are asking what might it be like if that had already happened? What might it be like to live in a city in which more travel now takes place on food or on two wheels? And how are electric vehicles transforming that? It's a brilliant discussion with two amazing guests. As always, do let me know what you think, feedback is much appreciated.
My two guests are:
Carson Brown is a Co-founder and Head of Product at TAUR an electric scooter brand. Having spent the majority of his career dedicated to developing micromobility products. He is a strong advocate for greener, more efficient cities, and enabling people to change their lifestyle through considered design.
Melissa Bruntlett is a urban mobility advocate specializing in communications and engagement. She is also the co-author of Building the Cycling City: The Dutch Blueprint for Urban Vitality and the newly released Curbing Traffic: The human case for fewer cars in our lives. Melissa focuses on urban mobility and sustainable cities, and believes it is imperative to build cities that work for every citizen, using her experience as a writer, marketer, and media producer to share the human perspective of multi-modal transport to a mainstream audience.
Professionally, Melissa supports knowledge sharing and capacity building to create more equitable mobility environments, working with and advising public and private partners in Europe, North America and Australasia to develop effective and compelling communications and engagement plans and strategies. She is a Canadian living in the Netherlands with her husband Chris and their two children