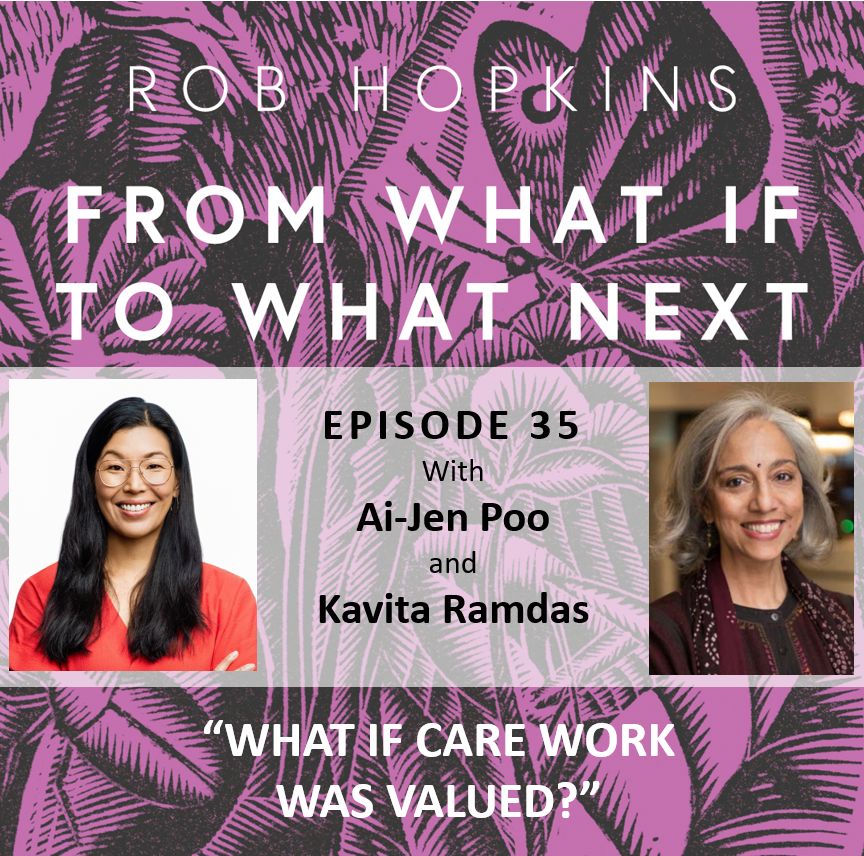 From What If to What Next: Episode Thirty Five
Today's episode of From What If to What Next is about care. Care has been very much on our minds of recent. COVID has highlighted how vitally important care is and yet how undervalued it is. It is so often seen as being the domain of women, and around the world it is often either underpaid, or unpaid work. As the populations of the Global North live longer and longer, and as young people are unable to afford, often, to leave home, it tends to often fall to women to care for both the younger and the older generations simultaneously, what is sometimes called the 'Sandwich Generation'.
Many people are happy to stand on their doorsteps and clap for those who provide the care in our society, but not to really value care, not to campaign for it to be truly valued. These days of COVID have the potential to be a real watershed moment. So in today's episode, with two extraordinary women, we're asking "what if care work was valued?" This is an episode that might very well lead to inner paradigm shifts…
A reminder that we offer these podcasts here for free, but it would be so amazing if you felt inspired to subscribe. It is really what makes these podcasts possible, and it's very reasonable! Thanks…
Kavita Ramdas is a recognized global advocate for intersectional gender equity and justice. She currently serves as the Director of the Women's Rights Program at the Open Society Foundations. She also serves on a few select non-profit advisory boards, the board of trustees of the Rockefeller Brothers Fund, and the board of directors of GRIST, a publicly supported journalism non-profit focused on climate justice.
Ai-jen Poo is an award-winning organizer, author, and a leading voice in the women's movement. She is the Executive Director of the National Domestic Workers Alliance, Director of Caring Across Generations, Co-Founder of SuperMajority, Co-Host of Sunstorm podcast and a Trustee of the Ford Foundation. Ai-jen is a nationally recognized expert on elder and family care, the future of work, and what's at stake for women of color. She is the author of the celebrated book, The Age of Dignity: Preparing for the Elder Boom in a Changing America.